Desert festival celebrated in Rajasthan Jaisalmer district is one of the most important fairs and festivals in Rajasthan. This famous festival Desert Festival is held annually in the desert of Sam Sand Dunes, located 42 km from the city of Jaisalmer.
Jaisalmer, the golden city of India, is a wonderful tourist destination and a beautiful city situated in the middle of the vast Thar Desert of Rajasthan.
Desert Festival Jaisalmer Rajasthan
Every year, the city organizes the Desert Festival with great enthusiasm, vigor and enthusiasm. This festival is usually held in the month of February. The festival lasts for three days and it falls on the full moon day (the last day of the Hindu month) on the full moon day.
Jaisalmer, Rajasthan's desert festival showcases the rich and colorful culture of the state. The festival attracts a large group of international tourists as well as tourists and offers them a wonderful opportunity to observe the rich culture and tradition of the state.
Dressed in colorful and bright costumes, Rajasthani people dance to the tunes of folk music, with songs of heroism, romance and tragedy of local heroes.
During the Rajasthan Desert Festival, travelers get an opportunity to see and enjoy performances by local artisans, snake charmers, puppets, artists, folk artists, etc.
Gaiers and fire dancers in their colorful and vibrant shiny costumes never fail to capture the hearts of visitors.
Apart from this, travelers get an opportunity to enjoy the camel (desert ship) ride, camel car ride, camel race, camel competition and many events. Camel polo and camel dance are very popular attractions of the desert festival of Rajasthan.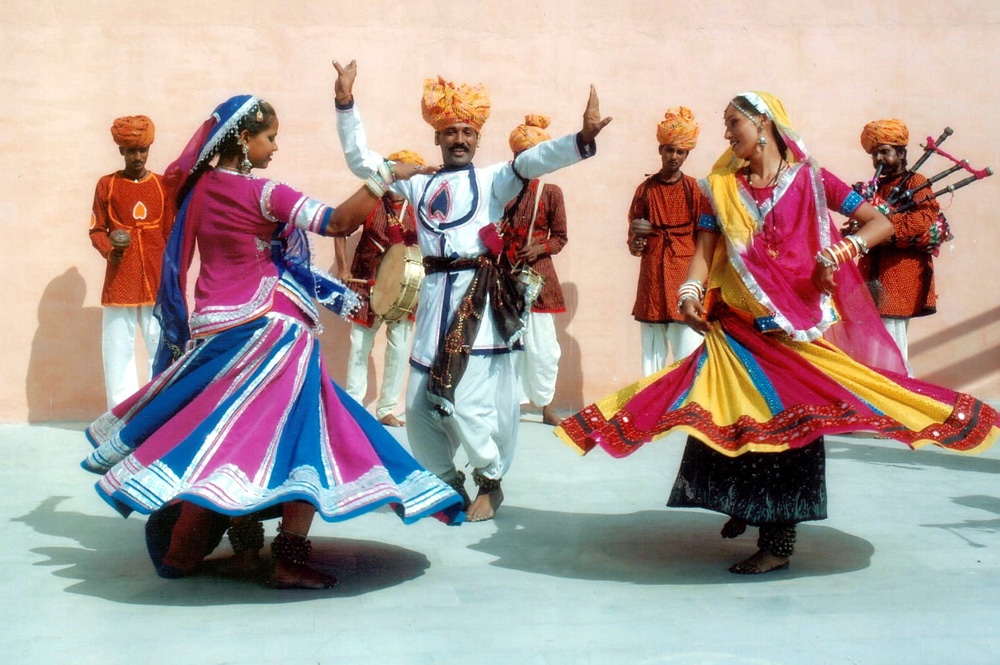 The turban tying competition and display of the most spectacular mustache are the special attractions of the desert festival of Jaisalmer, Rajasthan.
Turbans and mustaches were considered symbols of honor in the royal and imperial state of Rajasthan, India. Mr. Desert competition is also organized during this festival.
This fascinating festival and all its competitions are held on the desert land with the magnificent Golden Fort and Sand Dunes as the backdrop. Traditional handicrafts of Rajasthan are also traded in the fair.
Jaisalmer is easily accessible from all modern cities of North India by road and rail.
How to reach Desert Festival Jaisalmer Rajasthan
Near Railway Station – Jaisalmer Railway Station
Near Airport – Jaisalmer Airport 
More Most Tourist Palace in Jaisalmer Rajasthan