Banke Bihari Temple situated in the heart of Bharatpur city of Rajasthan state is one of the famous temples in India. This temple dedicated to Shri Krishna is one of the most popular temples in Bharatpur.
Spread over a vast land area, the architecture of this temple is inspired by the Banke Bihari temple located in Vrindavan. Banke Bihar is another name for Lord Krishna and is one of the seven temples dedicated to God.
The main hall of the temple is decorated with idols of Lord Krishna and Radha. Childhood pictures of Lord Krishna are installed in the path leading to the chamber. The design of this temple reflects the Braj architectural style.
Shree Banke Bihari Temple Bhartpur Rajasthan
The structure of the temple has a Rajasthani style architecture and is about 150 years old. The sculptures are beautifully crafted and decorated with attractive accessories and ornaments.
There is also a verandah outside the main hall and walls, as well as the roof, displaying a series of beautiful paintings. They narrate childhood events from the life of Lord Krishna.
The walls and roof of this temple have pictures of various deities. Every morning and evening, a large number of devotees visit the temple. Travelers can reach this temple tuck using local vehicles.
The Lord is offered with a unique type of sila in the form of Shingar, Rajbhog and Shayan. In adornment, the idol is bathed, dressed, and ornamented. In Rajbhog, a feast is offered to Lord Banke Bihari and they are distributed among the devotees as offerings. Finally, the sleeping service is performed to sleep to God.
Timing of Banke Bihari Temple Bharatpur Rajasthan:
Morning 7:45 am to 12:00 pm and Evening 5:30 pm to 9:30 pm (In summer)
Morning 8:45 am to 1:00 pm and Evening 4:30 pm to 8:30 pm (IN winter)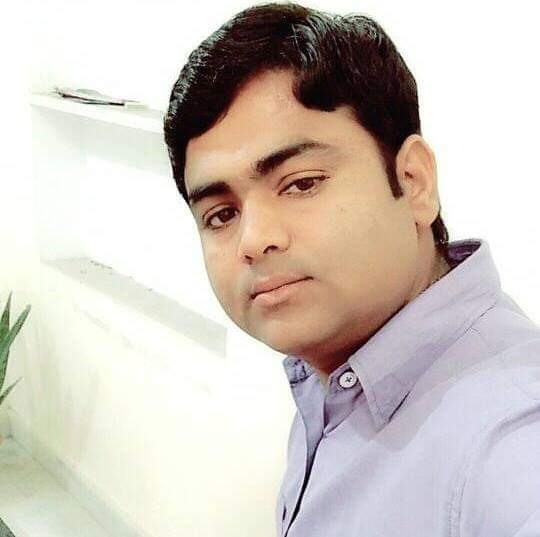 Hello Friends, Welcome to our Blog "Tourism-Rajasthan". This is Dev Satish a Travel Blogger. I love doing work which makes me happy, that's why I love traveling. You will find travel ideas & tips on our blog.