Jaigarh fort is located in Jaipur, the capital city of India's western state Rajasthan. The fort of Jaigad is also known as Vijay Fort. It is one of the most famous tourist destinations of Jaipur. which is located at a distance of 15 km away from the city.
History Of Jaigarh Fort Jaipur Rajasthan
Jaigarh fort is located on the top of the Mawata Lake at 400 feet above the Amer Fort on the hill called Chilla Tila in Aravali ranges. This fort has two entrances, which are called the Dunghur Darwaza and the Avani Darwaza, which are respectively in the south and east directions.
This fort was built by Jai Singh II in 1726 AD to protect Ammer Durg and Mahal complex and its name was named after him.
Here the world's largest cannon is kept. Which is called Jayaban? The weight of this cannon is 50 tons. This cannon has an 8-meter long barrel facility, which is the most famous cannon among the world's cannons.
At the highest point of the fort is the Watch Tower, which is situated on almost seven floors, from here the panoramic view of the entire city is seen.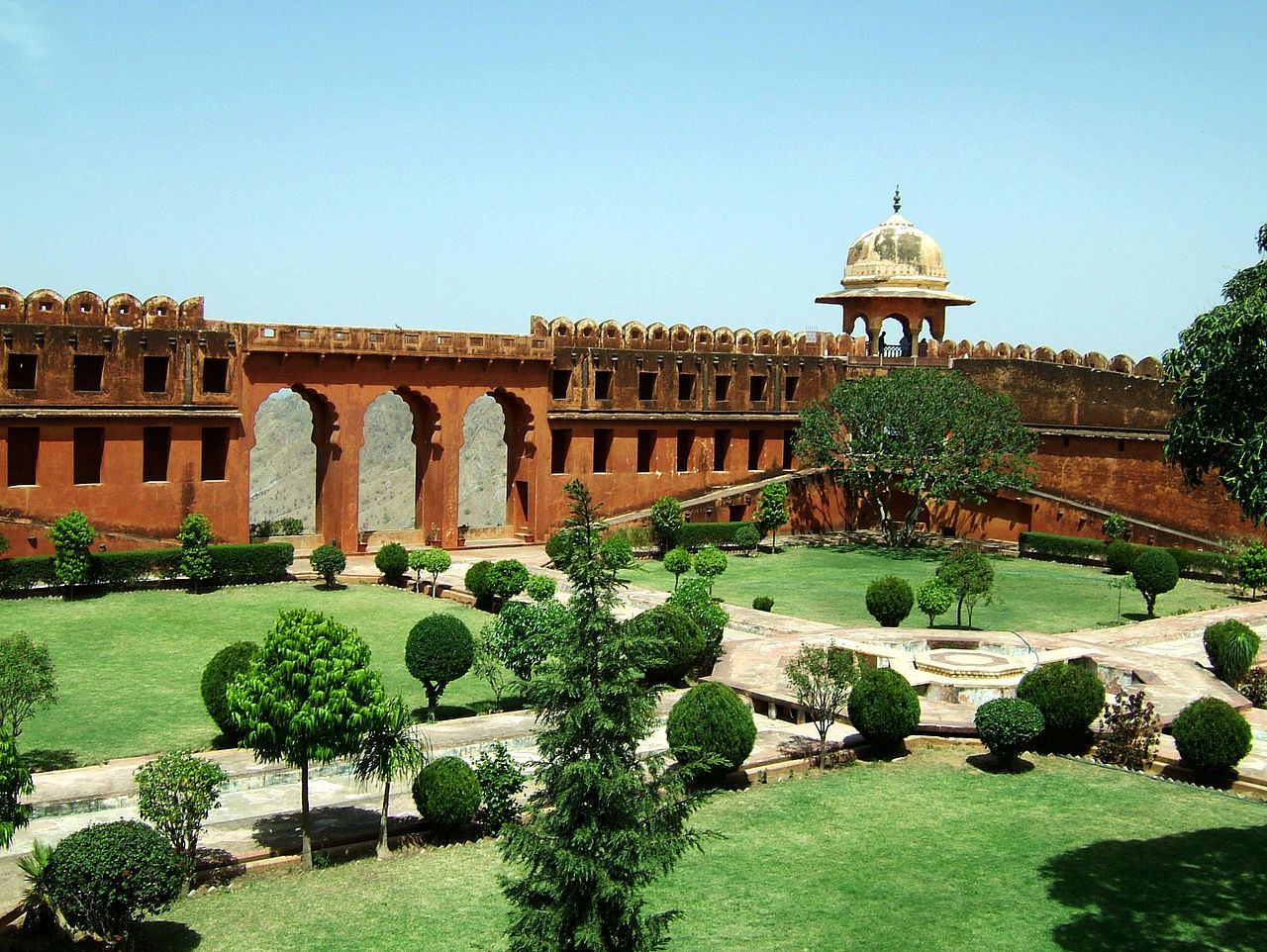 Jaigarh Fort Jaipur Rajasthan
This fort Also known as Victory Fort, this fort is 3 kilometers long and 1 kilometer wide. The outer walls of this fort are made of red sandstone and the inner layout is also very interesting.
A beautiful square garden is present in its center. There are large courts and halls in which there are certain windows.
In this huge palace, there are Lakshmi Vilas, Vilas Temple, Lalit Mandir, and Aram Mandir which used to be used during the rule of the royal family.
Due to the two old temples, the attraction of this fort is increased, of which there is a 10th century Ram Harihar temple and 12th century period Bhairav ​​temple.
The nearby Amber Fort is connected by a secret route from the fort of Jaigarh. It was made to remove women and children during the Emergency. There is also a reservoir in the center for the supply of water in Amber Fort.
Visiting time of Jaigarh for Jaipur Rajasthan
How to reach Jaigarh Fort Jaipur Rajasthan
Near Railway Station: Jaipur 16 KM
Near Airport Jaipur 23 KM