If you are planning a trip to a wildlife sanctuary after the monsoon, then Sita Mata Wildlife Sanctuary, Pratapgarh Rajasthan can be the Best ideal choice for you.

In the case of tourism, Rajasthan is considered to be a prosperous state of India, which attracts millions of tourists from all over the world. Its historic heritage, mainly known for ancient structures, represents this place globally in India.
This state is called the land of great kings and warriors. Rajasthan is not only famous for its glorious past but also for its wildlife.
Sitamata

Wildlife Sanctuary Rajasthan
Located in the Pratapgarh and Chittorgarh districts of Rajasthan, Sitamata Wildlife Sanctuary (Sita Mata Abhyaran) is considered one of the well-known Sanctuaries of Rajasthan, where tourists come from far and wide to enjoy exciting excursions.
Spread over an area of ​​approximately 422.95 sq km, this Wildlife Sanctuary is located in the southeast region of Pratapgarh in the state. This century was done to provide special protection for wildlife and to give them a friendly atmosphere.
Sita Mata Wild Life Century has been declared a reserve forest by the State Government in 1979. Even the distance from Pratapgarh's main city is only 45 KM.
In terms of tourism, the Sita Mata Wildlife Sanctuary is very important, you will not be able to see wildlife here, but you will also get a chance to enjoy the beauty of natural beauty. This area is full of dry deciduous forests, where you can also see some beautiful water sources.
In this garden, you can see the rivers Karamoi, Jakhm, and Sita Mata. Please tell me that the sanctuary is named after Sita Mata. It is believed that this is the forest where once Maharishi Valmiki's ashram was used.
Since Rajasthan is a North Indian state, this sanctuary will not be as good for you in the summer. During May and June, the Sitamata wildlife sanctuary suffers the heat. You can make a plan hereafter the monsoon.
After the monsoon, the weather here is quite pleasant. The winters are very beautiful when it comes here. The best time to visit here is between the end of September and February. During this time there is a lot of cold, so you must wear woollen clothes during the trip.
Sita Mata Abhyaran Rajasthan
In the case of wildlife, Sita Mata Sanctuary is a rich wild area, where you can easily see many species of numerous wildlife. In mammals, you can see the leopard, fox, wild cat, jackal, bear, nilgai, bats, chital, wild boar, etc.
Apart from this, you can also enjoy the bird sanctuary here. Tourists are very much liked to see colorful birds here. If you are fond of wildlife photography then you can come here.

Valmiki Ashram:- Sita Mata Wildlife Sanctuary is a popular sanctuary of the state, where you can reach easily all three routes of transport, here is the nearest Airport Udaipur Airport, you can take the help of Mandsaur railway station for the railway route.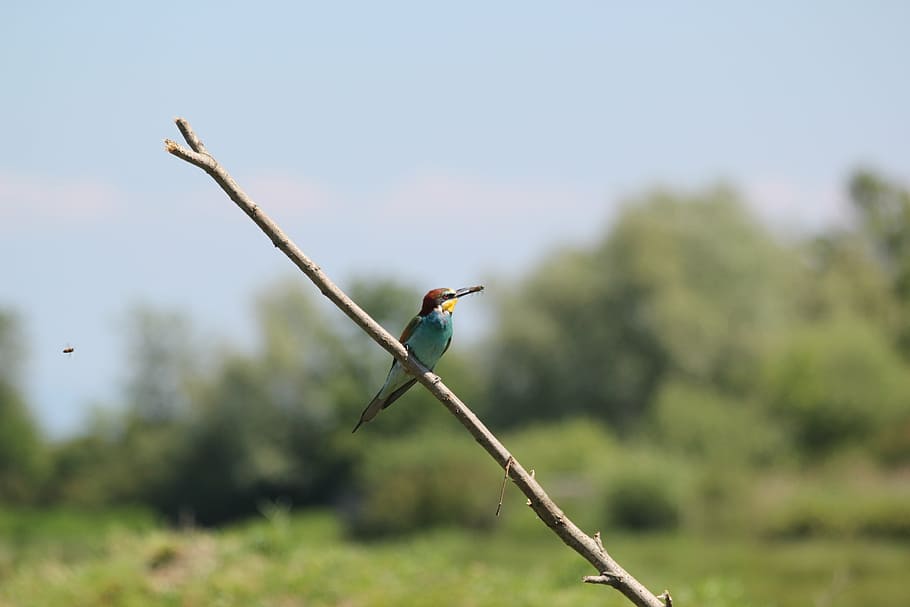 If you want, you can reach here by road too. This sanctuary is well connected to many major cities in the state.

Sita Bari – Another only temple in the world, which has the same statue of Sita Mata (Lord Rama's wife) as the Hindu Goddess. Here you can see the fragmented mountain. This is also the original point of the Karma Moochini (Karmohi) river which is the lifeline of the stigmata wildlife sanctuary.
The residence of the famous sage Valmiki, who wrote the famous Hindu holy book called Ramayana Here you can also see the remains of the big banyan tree, covering the area of ​​12 bighas.
Bhrigu Bawri:-
According to the myth of small water, according to the myth, this sage was made with a bow for the arrow and an arrow for Goddess Sita by Bhrugu, when he was passing through the forest and feeling thirsty and tired Was there.
Arampura:-
One guest house is located in the middle of Bansi and Dhariyavad towns This place is one of the sanctuary gateways, it is one of the best places in India to see the Giant Indian Flying Squirrels.
This large Mahua indicia (Mahua) is covered with trees, teak, and various types of big trees. Someone can have a sure footing on the huge Indian flying squirrels. Which is a nocturnal mammal, usually in the hollow part of large trees.
The probability of seeing is from 7 pm. Throughout the day 5:30, it remains inside the hollow parts of the trees, in the permanent homes there.
Kunthuria Hill Side:-
Nanglian Dam:- The name of a mountainous region where the Carmichini river falls from the altitude gives a feel of a waterfall. One of the great places to see different raptors and birds.
This dam is located on the Jakhm River. This dam city is situated 10 km away from Dhariyavad (District Pratapgarh). For bird watching and photography a paradise, a home for big crocodiles and Indian otters, large fish weighing 25-30 kg. The place where boating can be enjoyed is the dam water managed by the Rajasthan Forest Department.
Jakham Dam:- 
It is a very big and deep bank of South Rajasthan, which is situated on the Jakham River, 40 kilometres- from the city Dhariyavad. There are many varieties of fish and crocodiles, aquatic plants, and animals. You can also look at Indian otters.
Ponga Lake:- 
An eco-tourism site developed by the Forest Department. Can live in a treehouse. There is a beautiful check dam on this place, where any beautiful bird can see.
Jakhm River:- 
which comes out from Jakhmiya village near Choti Sadri and meets with the Maahi river in Baneshwar (District Dungarpur). River Sitamata is the main lifeline of the Wildlife Sanctuary.
Carmichini (Karmohi) River:-
It originates from the core region and merges in the Jakhm river near Dhariyavad town.
Sukhli river: – 
this merges into the Jakhm river.

How to reach Sita Mata wildlife sanctuary 
Near Railway Station of Sita Mata Wildlife Sanctuary:- 
Chittorgarh 94 KM
Udaipur 110 KM
Near Airport of Sita Mata Wildlife Sanctuary:- Udaipur 120 KM
My self Dev Satish. I'm an Author and Founder of tourism-rajasthan.com. I'm from Rajasthan and If I talk about my Education then I'm Law Graduate. I love doing work that makes me happy, that's why I love traveling. you will find Rajasthan travel ideas & tips on this blog.