The historic and ancient pilgrimage site of Sundha Mata temple (Sundha mata Mandir) is located near the village of Dantlavas of Raniwada tehsil, Jalore Rajasthan. the temple of Sundh Mata has located 105 km from the district headquarters of Jalore and 35 km from the Bhinmal subdivision.
The temple of Sundha Mataji is about 900 years old, situated on a high hill, in which the statue of "Maa Sundha" is installed, the first ropeway of Rajasthan is situated here. The temple of Sundha Mata Ji is situated at a height of about 850 meters.
Sundha Mata Temple Jalore Rajasthan Rajasthan
Due to the name of this mountain of the Aravalli ranges, it is also known as Sundha Mata temple. It is also called Adeshvari because the statue of the mother is without a torso.
This temple is made of white marble stone, resembles the Dilwara temple of Mount Abu, the temple also has an idol of Goddess Chamunda Devi.
The Sundha mountain is mythologically and historically significant. Adi Dev's Tapho Bhoomi is considered here to slay the Tripura demon.
Apart from this, a Shivlinga is installed near the idol of Chamunda Mata and it is the Kuldevata of Upamanyu Gautra of Shrimali Brahmin Society, who believes in Vedic rituals, and this is the Nagini Mata, who is his Kuldevi.

Sundha Mata Mandir Jalore Rajasthan
This place has been the tapho bhoomi of many sages and it is also said to be the ashram of Rishi Bharadwaj. After the Battle of Haldighati in the year 1576, Mewar ruler History Maharana Pratap had taken refuge to Sundha Mata in his days of suffering.
In the early years of the thirteenth century, Bhinmal was snatched from the Solankis of Gujarat by the Chauhan ruler of Jalore, and the Chauhan rulers of Jalore have a special respect for Sundha Mata.
Due to this reverence, Uchisingh's son Chachigadeva got this temple constructed in Samvat 1312, and in 1319 on the day of Akshaya Tritiya, Mata Chamunda was made famous by law.
In the thirteenth century itself, Alauddin Khilji invaded Jalore and ended the Chauhan branch and this area remained under the Mughals, the Bihari Pathans, and the Sultans of Gujarat.
After becoming a part of the princely state of Marwar, the royal family of Jodhpur presented this pilgrimage to Dhani, Mangalwa, and Chitori villages.

It is a natural shade of the place, panoramic environment, greenery spread on the mountain, sand mountains and waterfalls flowing every day, and a store of important rare herbs of Ayurveda. It is currently an important tourist destination.
Apart from Rajasthan, lakhs of people from Gujarat, Maharashtra, and Madhya Pradesh visit here every year. A nine-day fair is held here twice a year at the time of Navratras and a large crowd of devotees gathers. More visitors come to the temple from thirteen to full moon of Shukla Paksha of every month.
How To reach Sundha Mata Temple Jalore
Near Railway Station Marwar Kori, Rajasthan 13 KM
Near Airport Udaipur Airport 215 KM Jodhpur Airport 235 KM
Near Bus Stop Bhinmal 25 KM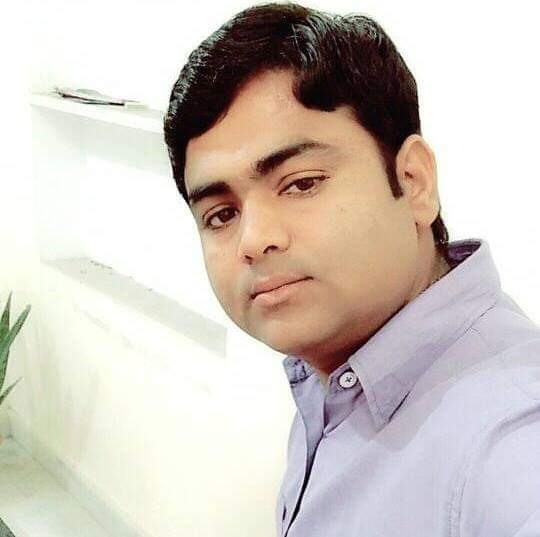 Hello Friends, Welcome to our Blog "Tourism-Rajasthan". This is Dev Satish a Travel Blogger. I love doing work which makes me happy, that's why I love traveling. You will find travel ideas & tips on our blog.